Beretta 1301 Tactical Semi-Automatic Shotgun
The most recent version of Beretta's top semi-automatic shotgun line for home defense and police enforcement is the improved Beretta 1301 Tactical. This contemporary tactical shotgun, designed to be incredibly dependable and simple to use, has expanded controls, a cold hammer-forged, back-bored barrel, and Beretta1301 Tactical lightning-fast BLINK gas operating system with a cross tube gas piston that enables 36% faster cycling than its rivals.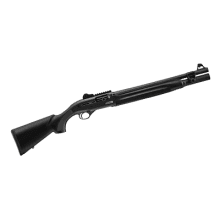 The Beretta 1301 Tactical comes equipped with an extra-large charging handle, a big, highly textured bolt release, and an extra-large reversible safety button. These qualities make it simple to use regardless of the weather or lighting because your hands can always firmly and securely grip it and handle the controls. Additionally, even while wearing gloves, you can easily get a firm grip because to the forend's strong checkering.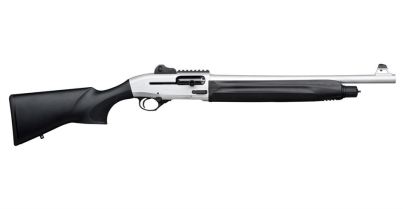 The Beretta 1301 Tactical is a sturdy, protected ghost-ring system with a replaceable front sight that allows the user to customize it for any application, regardless of the circumstances. Maximum flexibility in terms of use and requirements is made possible by an interchangeable choke system. Along with a factory 7+1 capacity one-piece magazine tube (with correct 2.75″ shells – some shells may be beyond 2.75″ in OAL and will lower capacity to 6+1), an OptimaBore HP Improved Cylinder (flush arrangement) is included with this set.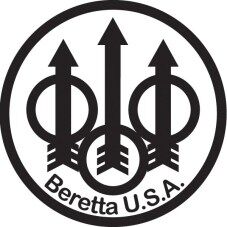 The stock may be adjusted for length-of-pull using the spacers that are included to make sure that it always points naturally and comes up to your shoulder. Additionally adjustable are cast and drop. A MIL-STD 1913 Picatinny rail made of aircraft-grade aluminum is available on the receiver for further customization, making it simple to modify the shotgun by adding optics.
The cold hammer forged, back-bored barrel on this improved tactical shotgun disperses recoil away from the shooter's hand and significantly lowers muzzle flip.
Beretta 1301 Tactical
Specifications
Product Information
| | |
| --- | --- |
| Cartridge | 12 Gauge |
| Capacity | 7+1 Round |
| Shell Length | 3″ |
| Overall Length | 37.8 Inches |
| Barrel Length | 18.5 Inches |
| Hand | Right |
| Chokes Included | Improved Cylinder |
| Youth | No |
| Action Type | Semi-Automatic |
| Stock Type | Field |
| Stock Material | Synthetic |
| Stock Color | Black |
| Safety | Crossbolt |
| Sights | Ghost Ring with Front Post |
| Barrel Finish | Black |
| Ported | No |
| Case Included | Yes |
| Frame Material | Aluminum |
| Interchangeable Choke | Yes |
| Frame Finish | Black |
| Choke Type | Optima Bore HP |
Delivery Information
| | |
| --- | --- |
| Must Ship to FFL Dealer | Yes |
| Shipping Weight | 8.760 Pounds |